Retex
is an innovative center for the collection and recycling of textiles, designed in 2010 as a program of the Women's Center of Uzice. It is the result of the recognized employment needs of women from vulnerable groups and the needs of the local community to improve the quality of the primary waste selection system. It is based on the knowledge that textile is not used as a raw material for recycling, although
it participates with 4-6% in the total municipal waste.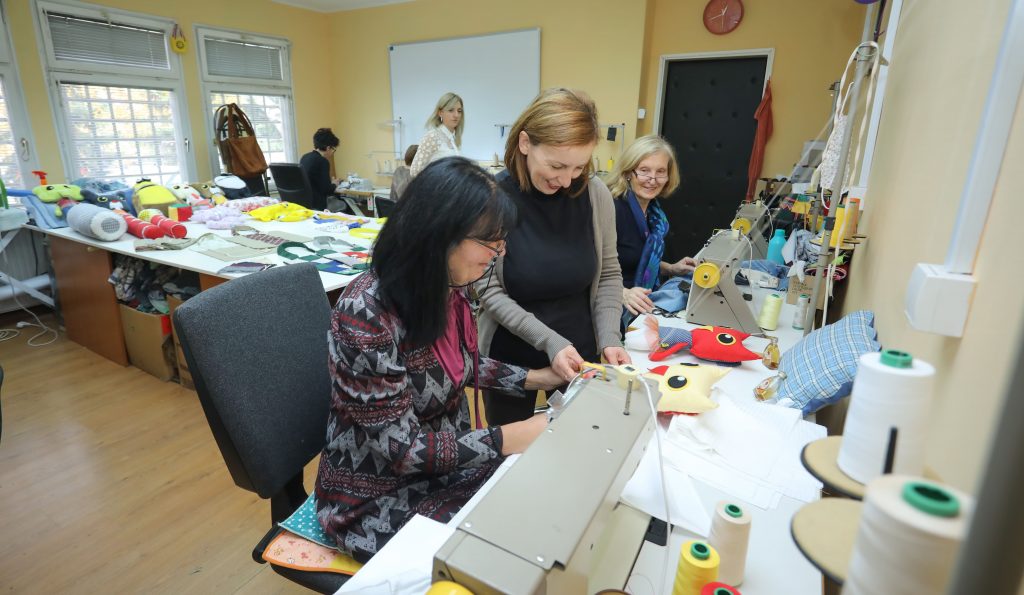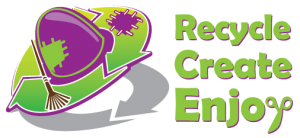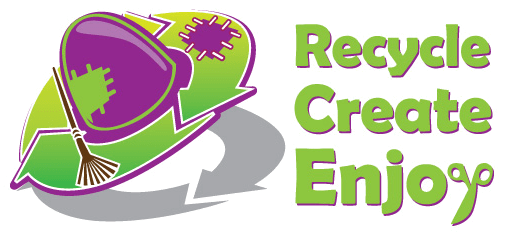 The goal of Retex
is the economic valorization of textile waste and the reduction of its negative impact on the environment. It is created on the principles of sustainable development and represents a synergy of social and environmental goals, conceived
in three stages:
1. The collection and donation of textiles service
is used by about 280 socially endangered families, and so far more than 21,000 pieces of textiles have been donated and 60 tons of textiles have been sorted for recycling. Donations are made every Thursday and Friday from 10 am to 2 pm. (ID required)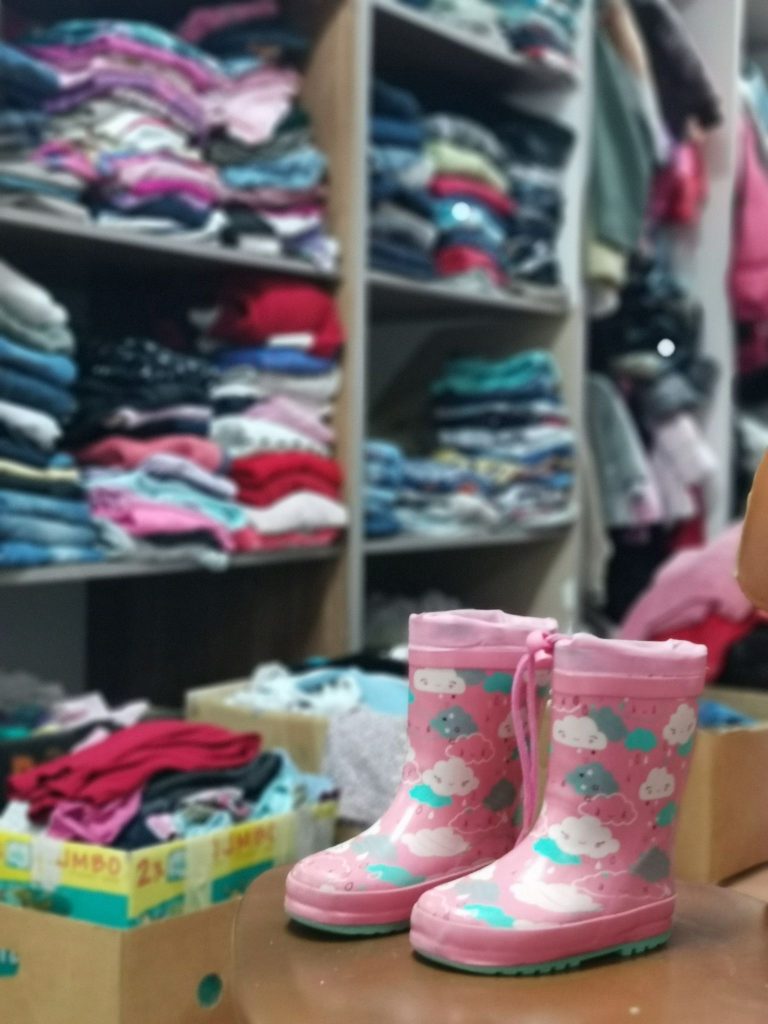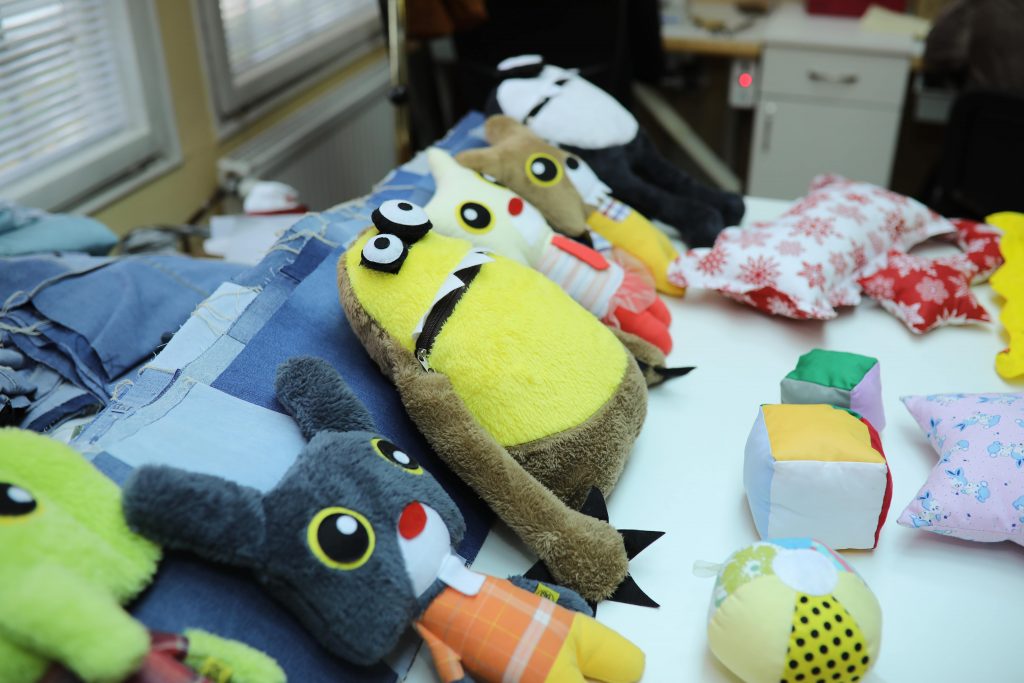 2. The workshop for the production
of products from the range of textile accessories is equipped with 5 sewing machines, an industrial washing and drying machine and an industrial iron, as well as three specialized textile collection containers. 20 women have been trained to work in the workshop, and a study on the needs for recycled textile products in Serbia and Montenegro (IPSOS) has been conducted. We produce corporate gifts and souvenirs from recycled textiles (tote bags, bags, washbags, children's toys, cushions) for institutions, companies and individuals. You can order the products on our
instagram page
. By purchasing our products you:
• Help employ women from hard-to-employ groups
• Support the work of the social enterprise
3. The development part of Retex
– Workshop for the production of recycled textile fiber used as a raw material for the non-woven textile industry for the production of various sound, heat and floor insulations. The special significance of the third stage is in the following: – non-woven textile producers are supplied with imported recycled fiber; – there are no producers of recycled textile fiber in the region; – according to the world indicators, non-woven technical textiles have the greatest growth in the textile industry, they follow the development of technological achievements and provide the development of a wide range of eco products.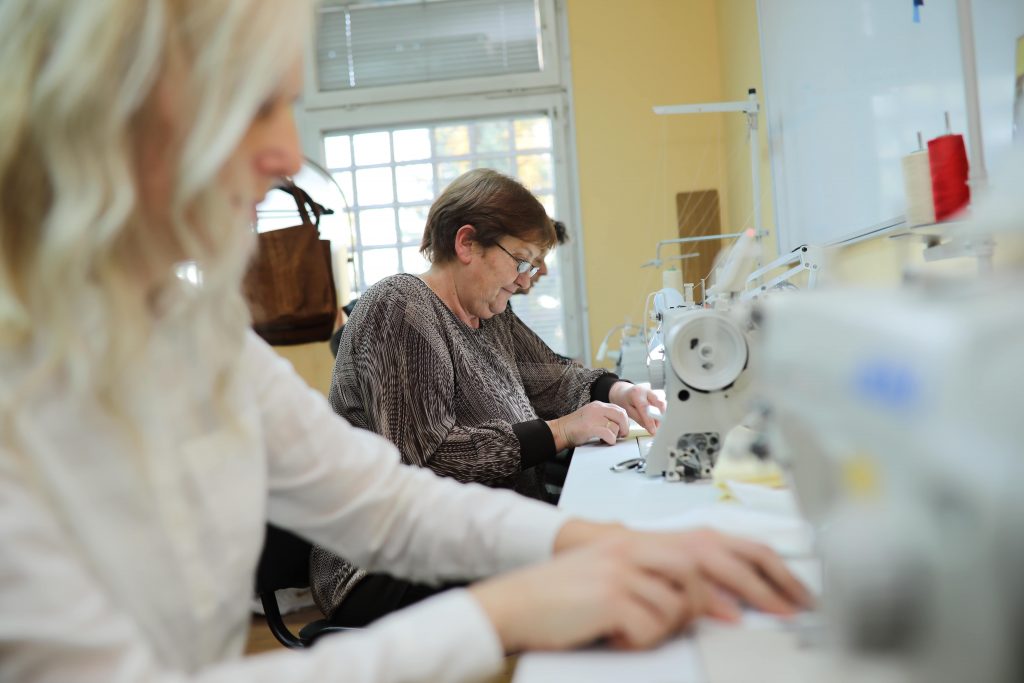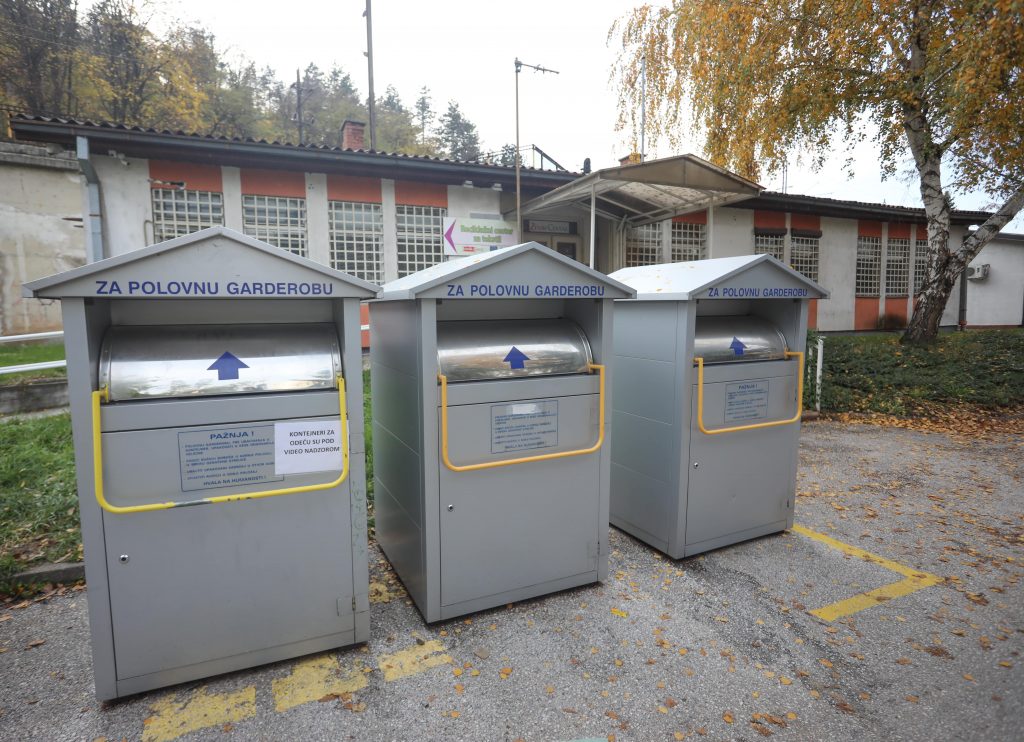 You can donate old clothes, shoes, bedding, bags, etc. every day by putting them in one of our used clothes containers located at
2 Heroja Luna Street
, above the bus station platform, or in front of the old "Vodovod" public utility company building. If you have a larger amount of old textiles, contact us at +38131512005.
watch befem's movie about textile recycling